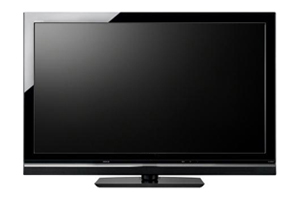 Everything we know about TV is changing. How it's produced, structured, delivered and watched. It's no longer passive, and it is certainly not defined by where and when people view it.
Though suggestions persist that emerging mediums will spell the end for TV, research is showing people are actually watching more of it than ever and TV continues to get, by far, the biggest slice of the pie when agencies and brands commit ad dollars each year.
Though TV and video in general remain at the center of our lives, ratings are slipping and TV time is no longer defined by programming schedules and being parked on a sofa in front of a TV set. The percentage of U.S. households with TV sets is actually dropping – compelling evidence that societal shifts and technology are changing media consumption.
More and more, people are consuming video outside their homes, on the go and while lingering in places. Our daily lives are now intersected, repeatedly, by Out Of Home TV and Place-Based Video advertising screens. These networks contextual programming and targeted advertising in locations as diverse as bars, pharmacies and fitness centers. They've become part of our active lives and daily journeys.
The research group Arbitron did a study in 2010 on the prevalence and impact of OOH TV and place-based video screens. That research concluded 70 per cent of U.S. residents, aged 12 or older, see digital displays in public places every month. More than half of those people see screens weekly.
The study suggested more American teens and adults see a video screen at a public venue each month than watch online video served up by the likes of YouTube and Hulu.
The growth of these networks is escalating at the same time as video is rapidly finding its way, and being used heavily, on alternate platforms. Two billion videos are now served by YouTube, every day. More than 15 million people now have iPads and other tablets.
TV Anytime, Anywhere
What's developed is a confluence of technology and culture that makes real the notion of TV anytime, anywhere. It's also helped define and mature subsets of the medium that have been emerging for the past decade – Out Of Home TV and Place-Based Video Advertising.
Networked digital screens in public places reach consumers all day long. People see screens running a blend of content and ads as they get in a workout at their favorite fitness center in the morning. They'll see them as they stop in for coffee, on the way to work. They'll see screens at lunch. They'll see them in taxis; on commuter rail platforms and the backs of airplane seats; in health clubs and hotels, and at the point of sale.
The advertising reaches consumers Out Of Home, and the media industry has started regarding these screens as the digital variant of the OOH media category. But Digital OOH is a catch-all for screens that deliver a wide range of content experiences. Some are just posters silently shuffling through static images. Many are screens running playlists of silent motion graphic pieces, absent of audio because of the dynamics or restrictions of the venue. Trying to emulate TV in busy, already loud or transient environments doesn't work. But, there are also places where the same sight, motion and sound experience as TV works: OOH TV.
This new medium is intercepting and influencing consumers far from their comfy chairs. Its impact is compelling. Along with sorting out how many people are watching networked digital screens, Arbitron's 2010 research also found these screens are also engaging consumers. Nearly half of all consumers recalled seeing specific ads and roughly one in five, when surveyed, said seeing an ad prompted an unplanned purchase.
That influence on purchasing behaviors is particularly powerful because the consumer intercepts that OOH TV and place-based video delivers – all day long – are along the path to purchase. The moments of optimal influence on consumers come when they are out of the home – when there is the best opportunity for them to heed a marketer's call to action.
In simple terms, would a brand rather drive a call to action on an inert audience sitting in front of TV sets, or in place-based environments where the goods and services being promoted are just steps away?
Targeted Audiences
Out Of Home TV and place-based video also introduces audience mapping and targeting capabilities not really possible through mainstream television. The mediums blur the line between the power of broadcast creative, the targeting of online, and the relevance of place, and enables marketers to efficiently reach defined consumer segments.
By defining the characteristics of venues across multiple types of networks, and blending that with known audience characteristics and demographic data, this emerging medium makes it possible to build media plans that map to specific types of viewers.
For example, the company I run (RMG Networks), reaches 22 million health-conscious consumers a month. A different mix of OOH-TV and place-based can reach 15 million affluent professionals. One vertically focused network we have puts video ads in front high income, high education business travelers who rarely see network television.
This kind of targeting is infinitely more refined and meaningful than simply planning by DMA.
In The Mix
Today's digital marketing, more than ever, involves a blend of mediums that drive awareness, activate engagement and build lasting, ideally trusted relationships between brands and consumers. OOH-TV is at its best when it complements other marketing work and is part of a strategy that rolls in social media, mobile and proximity marketing.
Still in its relative infancy, and evolving at blazing speed, social and mobile platforms introduce new ways to engage consumers as well as measure, in very tangible ways, the impact of campaigns. The proximity marketing capabilities of Bluetooth technology, for example, allows consumers to opt-in to receive coupons or offers, or marketing material, directly to their mobile devices. Those campaigns work best when screens in that same environment reinforce the value of the offer, and drive opt-in decisions.
With social media, screens that power a two-way communication with a venue's customers through location-based check-ins, Tweets and even games is very powerful. It's the kind of programming that raises the level of engagement and customer experience, improves communications and builds loyalty. When it's working well, different mediums are working to common objectives, and not in silos.
OOH-TV in the future
Networked OOH-TV and place-based screens are ubiquitous, the result of steadily lowered hardware and
software costs, better, cheaper broadband, and agency and brand communities that are more familiar with the medium and steadily allocating more of their budgets to it.
That growth will also be driven by better standardized measurement that helps buyers understand what they're
getting, and helps network owners credibly compare their medium's value against mainstream TV and other mediums.
In the future, media will be bought less by category and more by textured, intertwined media efforts that serve many goals. These digital screens will be part of a package or plan that reaches people in multiple ways – at home on TVs, online, on their smart devices and out of the home, on the screens they see anytime and anywhere.