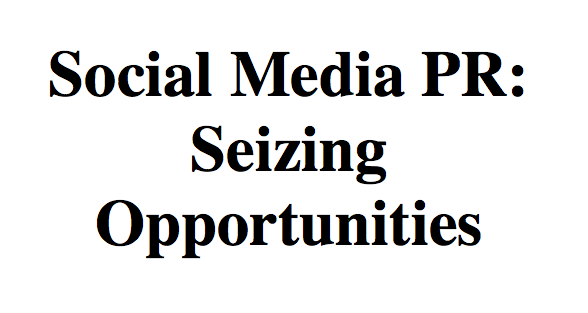 Social media is no longer an optional component of a public relations campaign–it is essential. And for some companies, it has become the cornerstone of their PR strategy.
Why is social media so important for PR? One factor is the decline of traditional media.
The media landscape that we knew as recently as six months ago is fast becoming extinct. More and more newspapers, magazines and other traditional news outlets are losing readers/viewers and are shutting down or scaling back. As a result, public relations campaigns can no longer rely as much on traditional media to reach their audiences.
Enter social media web sites.
Check out the full report:
[gview file="http://www.nmtifamp.com/wp-content/uploads/2011/10/Social-Media-PR.pdf" height="700"]