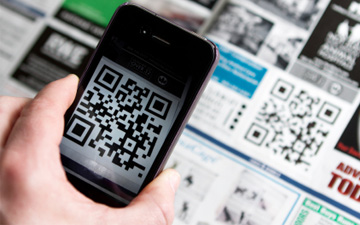 This story originally appears here on Mashable.com
Hamilton Chan is CEO and founder of Paperlinks, which provides the leading QR code infrastructure for businesses. Codes generated through Paperlinks app can be scanned by the free Paperlinks iPhone app or by any QR code reader on any smartphone platform.
While the debate rages on whether QR codes are a passing fad or a marketing phenomenon, those little suckers continue to pop up all over the place. From product packaging to retail signs and even to food, almost any surface in the universe seems fair game for a QR code.
However, if brands deploy QR codes merely to claim they are using the latest social media marketing tool, then QR codes are doomed to fall in the "fad" bin, never to realize their full potential. The task for marketers is to use this interactive tool to deliver useful and meaningful experiences to their users.
SEE ALSO: Why QR Codes Are Here to Stay
So, how can you assess whether you are using QR codes to their full potential? Although very few QR marketing statistics exist, here are a few tips for businesses looking to deliver a meaningful QR code experience.