This article originally appears here on imediaconnection.com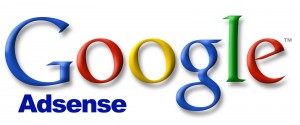 Mobile advertising spend is expected to grow from $3.3 billion to $20.6 billion by 2015 (according to Gartner). A major component in this projection is the staggering number of users moving to smartphones who are quickly growing more comfortable with mobile apps as well as their mobile browsing experience.
With those users spending even more time on their mobile devices, advertisers are itching to get their attention, and the best way to do it is through mobile ad networks. Just like the advertising giants on the web like Yahoo Network, Real Media, AdBrite, and Google Ad Network, mobile has spawned a new host of major players that include InMobi, Jumptap, Millennial Media, Tapjoy, and others. Of course, we've also watched the big guns enter the race, including Google, which purchased AdMob, and Microsoft, which created Microsoft Mobile Advertising.
The two main reasons mobile advertising is exploding are:
Mobile ads are highly targetable – enormous amounts of information are available about smartphone users, helping you to determine exactly which demographics you need to target.
You can reach customers at the point of purchase. Reaching out to customers as they are actively making purchase decisions gives marketers an incredible opportunity to convert them.