Fall 2015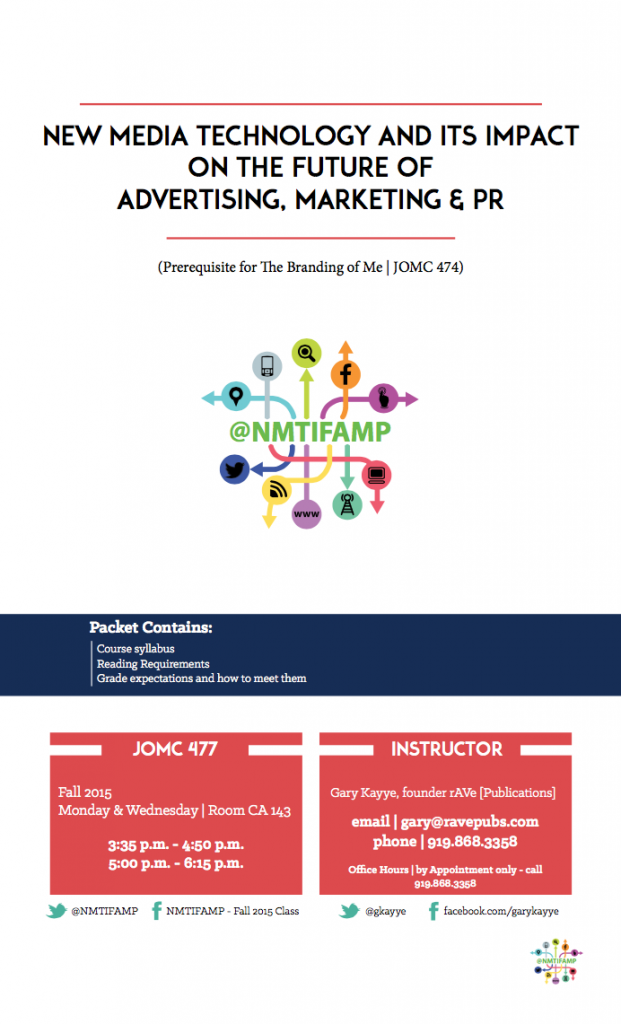 Honor Code
It is expected that each student will conduct himself or herself within the guidelines of the University honor system. All academic work should be done with the high levels of honesty and integrity that this University demands. You are expected to produce your own work in this class, which includes outside writing assignments. Use of former students' writing assignments constitutes a breach of the honor code and will be dealt with accordingly. If you have any questions about your responsibility or your instructor's responsibility as a faculty member under the Honor Code, please see the course instructor or Senior Associate Dean Chris Roush, or you may speak with a representative of the Student Attorney Office or the Office of the Dean of Students.
Seeking Help:
If you need individual assistance, it is your responsibility to meet with the instructor during office hours or to set up an appointment for another time. If you are serious about wanting to improve your performance in the course, the time to seek help is as soon as you are aware of the problem – whether the problem is difficulty with course material, a disability, or an illness.
Diversity:
The University's policy on Prohibiting Harassment and Discrimination is outlined in the 2011-2012 Undergraduate Bulletin. In summary, UNC is committed to providing an inclusive and welcoming environment for all members of our community and does not discriminate in offering access to its educational programs and activities on the basis of age, gender, race, color, national origin, religion, creed, disability, veteran's status, sexual orientation, gender identity, or gender expression or disabilities.
Special Accommodations:
If you require special accommodations to attend or participate in this course, please let the instructor know as soon as possible. If you need information about disabilities visit the Department of Disability Services website at http://disabilityservices.unc.edu/ or call (919) 962-8300.